El Toro grass, often referred to as El Toro zoysia, is a type of grass that is native to both south and East Asia. It is most widely used in tropic climates for various purposes such as lawns, cricket grounds, football stadiums, and so on. It is composed of great wear resistance, but if this plant is damaged, it takes a long time to repair. As a result, it is preferable to grow this in areas where it is not subjected to such stress. It is of extremely high quality and is among the top grasses available on the market.
Zoysiagrass, also known as Zoysia species, is brought to America from Asia. It thrives during the warm months of spring, summer, and early fall when temperatures range from 80 to 95 degrees Fahrenheit. During this time, they grow quickly and make a thick, pretty lawn. 
The first frost of the fall causes zoysiagrass to change its color and becomes brown, and it remains dormant throughout the winter. Its varieties are cold-tolerant and adaptable to the entire state. When seeded and maintained correctly, the turf formed by these grasses is of the highest quality. Zoysiagrass is available in a wide variety of species and cultivars, each of which can be utilized in a specific application within the landscape design.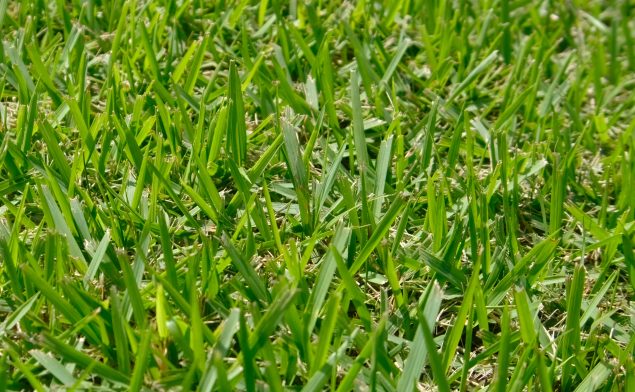 El Toro Zoysia Grass Uses
El Toro Zoysia Grass is the most shade-tolerant Zoysia variety, and it also does well in the drought. In comparison to other grasses, it requires less nitrogen and is easily maintained with the use of a rotary mower. The deep green color and dense texture of El Toro create a turf of superior quality, making it an excellent choice for both residential and commercial applications. The traffic tolerance of Zoysia is excellent. Despite its softness underfoot, Zoysia is relatively tough to harm due to the and the hardiness of the blade and structure of the mat 
Zoysiagrass is a hybrid with a fine texture that is the most appealing type of zoysia. It is ideally suited for high-quality lawns with an excellent care strategy. Zoysiagrasses are a very adaptable species that can be used for a variety of purposes, including golf courses, parks, and sporting fields. They are able to flourish in a wide variety of soils, from sands to clays, and in environments that are either acidic or alkaline. 
El Toro Zoysia Grass Problems
Zoysia grass is prone to numerous diseases caused by fungi. It starts as small circles of brown, dead grass that get bigger and join together. The majority of fungal diseases have characteristic patterns in the grass or lesions on the leaf edges that help to identify them. To determine whether or not a disease is present, it is necessary to conduct a very thorough inspection of the leaf blades that are deteriorating.
The most devastating insect pest on zoysia grass is the chinch bug. Damage by chinch bugs occurs during summer and resembles drought damage. The areas that are affected are not patchworked but rather continuous, and they typically begin on one side of the grass and migrate across the rest of it. Zoysia grass is susceptible to extinction in low locations that are prone to water accumulation because it cannot tolerate the presence of standing water.
El Toro Zoysia Grass Seed
Zoysiagrass grows from seed, sprigs, or sod. Before planting, the seedbed is required as smooth, firm, and weed-free. To produce zoysiagrass sprigs, the sod is shredded or broken apart, or it is cut into sod plugs measuring two inches in length for planting. A sprig is supposed to be made up of a piece of the stem or rhizome that possesses at least two nodes. 
Growing El Toro grass from seed takes a very long period in comparison to growing other types of grass from seed. However, certain substances are on hand to expedite this procedure. Seeds of El Toro grass that are chemically treated begin to sprout within 14 to 15 days. The seeds are fully grown in 13 weeks or even less than this period. 
Zeon Zoysia vs El Toro
Zeon Zoysia is known for its exceptional fine blade and for providing the ultimate barefoot experience. The premium grass performs well with shade tolerance, drought resistance, reduced thatch formation, and increased traffic tolerance. Zeon's excellent performance marks and deep green color make it excellent for residential lawns, commercial installations, and golf courses. Zeon's excellent performance marks and deep green color make it excellent for residential lawns, commercial installations, and golf courses. 
On the other hand, El Toro is the type of zoysia that can handle shade, foot traffic, and drought the best. It is simple to care for and requires less fertilization than the majority of other types of grass. The blades are medium-textured and produce rich, dark green grass that is ideal for both home and commercial applications.